Rorrop Gem W and Rorrop Gem V are 2 Japanese Bubble Bobble clone puzzle freeware games that are very similar in design. Simple gameplay and very small download sizes of under 4mb per game, no installs. I wasn't expecting much from these puzzle games but I was pleasantly surprised. In both games there's 3 levels of difficulty plus the ability to unlock other game modes.
Rorrop Gem W is your classic style Bubble Bobble style game of falling spheres with your canon down the bottom to shoot and bounce or place the different coloured spheres within the play area to match 3 of the same colour or more to eliminate them.
Rorrop Gem V is a little different and while the falling spheres still apply, the difference is you can only move horizontal rows of spheres to match 3 or more of the same colour to eliminate them. You can move multiple rows at the same time. In both games if your spheres reach the top of the play area, it's game over. If you're good enough you can earn gems on some game modes.
Both games should play of most Windows systems.
Rorrop Gem W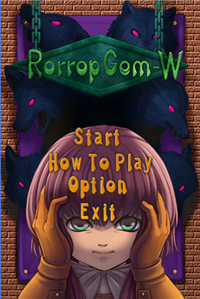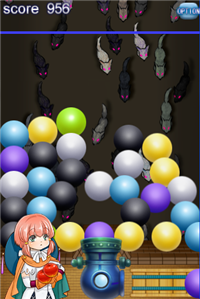 Rorrop Gem V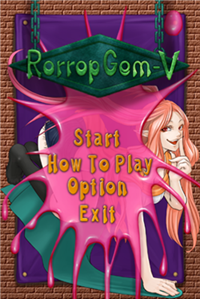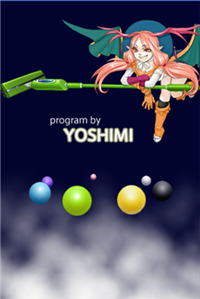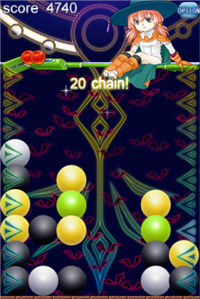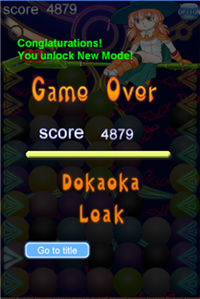 Controls
Mouse
Homepage
http://reveaulait.rash.jp/ral
Game Page
http://reveaulait.rash.jp/ral/h1games.html
There's also 3 other games to download and try, Rorrop Gem Z but it's in Japanese, however it should be very playable with knowing what the text says. Also there's Mayakai which is a horizontal shooter SHMUP but you may require Applocale or other tools to play it if your system doesn't support Japanese language. Lastly there's Music Stars Cafe which is very difficult to play and not worth downloading.
_________________
Keep on gaming!
Consoles Currently Owned: Atari Lynx, Nintendo Gameboy Original, Gameboy Advance SP, Nintendo DSi, 3DS, Nintendo Wii, Micro Genius, Sega MegaDrive II, Sony PlayStation, PS2, Microsoft Xbox, Xbox 360.
http://freewaregames.forumotion.com/f1-freeware-games