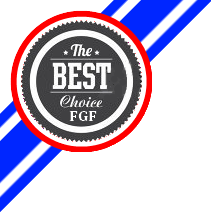 S.C.A.G (20.5mb no install version 1 made 2006) is a good 3D scrolling shooter and is powered by the Necro3D game engine. It's made for the Pascal Game Development Competition, The Big Boss. You start the game in the usual side scrolling shooter style which then changes into a top down scrolling shooter while you play, a very unique playing style that I haven't seen in any other game. There are 4 action packed levels with 3 bosses, 6 different enemy's and 4 different weapons to buy or sell as well as some other upgrades for your ship.
Controls
Arrow keys Left, Right, Up & Down
Space bar Fire your weapons
Ctrl switch weapons (if you have any)
T key throws a T-Bomb (if you have any)
ESC ingame menu
Alt-enter toogle full screen
Alt-F4 Exit
Debug Keys and Cheats
(mainly for PGD testers!!)
X key give all weapons, full health and 10 theepot bombs!
L BEGUB Show log
1 DEBUG Recieve 100.000 money
P DEBUG Instant complete level!
Homepage
http://necrodome.homeftp.net