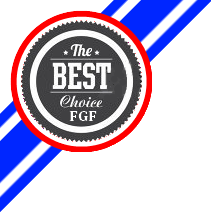 Ubisoft turned 30 and they have been giving away some of their commercial games for free as a celebratory gift for 7 months. 1 free game every month, that's 7 free commercial games to add to your gaming collection. Some of the games that you may have missed out on were Prince of Persia: The Sands of Time, Tom Clancy's Splinter Cell, Rayman® Origins and The Crew.
This months free game giveaway is Beyond Good and Evil.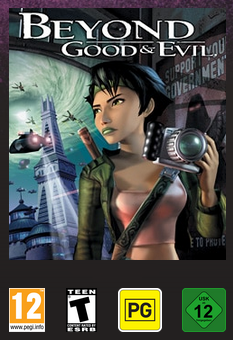 Beyond Good and Evil is a unique game in Ubisoft history: created by Michel Ancel, this game is the most beloved game of our communities! Released in 2003, this game was a creative bet that took all trends in reverse: the hero was a young girl with skills and wits, Jade, that was very different from women character in video games at that time. The game had a unique style mixing Japanese and traditional cartoon. It remains a unique experience with lovable characters, a brilliant storytelling and a gameplay mixing driving, fighting, collaborating, photographing… Dive into the world of Beyond Good and Evil. This game is available in English, French, German, Italian, Spanish and Dutch only.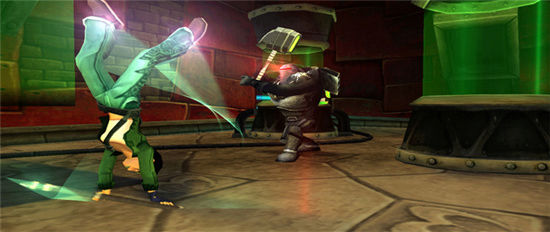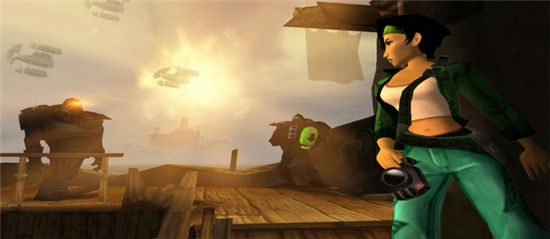 Minimum System Requirements
Supported OS:Windows 7, Windows 8.1, Windows 10
Processor: 700 MHz Pentium® III, Celeron®, or AMD Athlon™
Memory: 64 MB
Graphics:DirectX® 9-compatible 32 MB video card (specific cards supported: ATI® Radeon™ 9700 and Pro, ATI Radeon 9000 and Pro, GeForce™ 4 Ti 4600/Ti 4400/MX 460/MX 440, GeForce3 and Ti500, GeForce2 GTS/MX400/MX)
DirectX® version 9.0c
Direct X 9.0 compliant sound card
Hard Disk:2.1 GB available hard disk space
Recommended System Requirements
Supported OS:Windows 7, Windows 8.1, Windows 10
Processor: 1 GHz Pentium® III, Celeron®, or AMD Athlon™
Memory: 128 MB
Graphics:DirectX® 9-compatible 32 MB video card (specific cards supported: ATI® Radeon™ 9700 and Pro, ATI Radeon 9000 and Pro, GeForce™ 4 Ti 4600/Ti 4400/MX 460/MX 440, GeForce3 and Ti500, GeForce2 GTS/MX400/MX)
DirectX® version 9.0c
Direct X 9.0 compliant sound card
Hard Disk:2.1 GB available hard disk space
Club Ubisoft Homepage
https://club.ubisoft.com/en-GB/welcome
Free Ubisoft Game Page
https://club.ubisoft.com/en-AU/ubi30