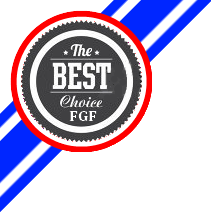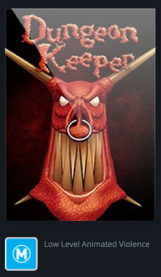 Dungeon Keeper is a commercial game but now it's free from Orion but for a limited time only. It was $4.99 so grab your copy today and add it to your library before this offer expires.
Check it out today from the official Dungeon Keeper website.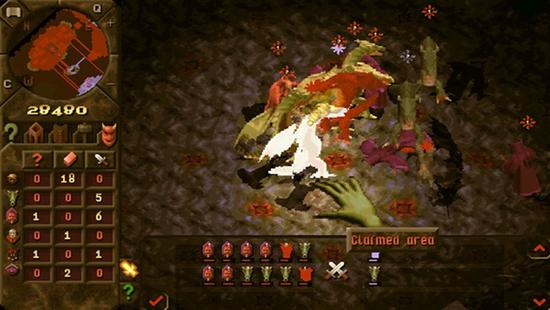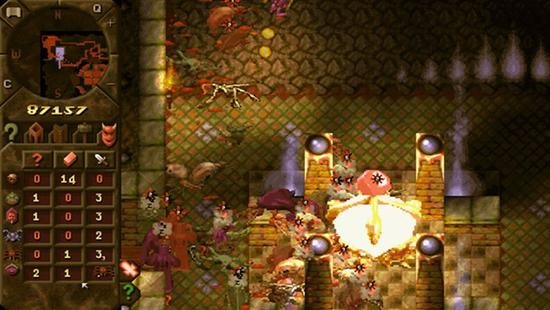 Being the Dungeon Keeper and all, this is your home, too. And it's your business to take these loathsome creatures of darkness and hone them into screaming, frothing, clawing forces of destruction. You lure them in with food and the promise of dank and fetid places to sleep. You keep them in line with the back of your hand and the threat of dire consequences. You pit their scaly hides against the best that the Forces of Good can muster, and they die for you as they rip steaming entrails out of the hapless heroes.
It's a degenerate and nasty job... And you love it. Yes, home its where you heart is. In a box. Packed in salt. That's right--Dungeon Keeper, Bullfrog's classic dungeon management strategy, gives you no extra credit for having any morals. After all, the underworld isn't black and white!
Release Date
:June 26, 1997
Rating
: M - Mature
Publisher
: Electronic Arts
Developer
: Bullfrog Productions
Supported languages
: English (US)
Minimum System Requirements
Windows XP or Windows Vista
1.8 GHz Processor
512MB RAM (1 GB recommended)
3D graphics card compatible with DirectX 7 (compatible with DirectX 9 recommended)
2GB HDD
Mouse
Keyboard
Official Dungeon Keeper Homepage
http://www.dungeonkeeper.com
Orion Homepage
www.origin.com
Free Orion Game Page
https://www.origin.com/aus/en-us/store/dungeon-keeper/dungeon-keeper/standard-edition
_________________
Keep on gaming!
Consoles Currently Owned: Atari Lynx, Nintendo Gameboy Original, Gameboy Advance SP, Nintendo DSi, 3DS, Nintendo Wii, Micro Genius, Sega MegaDrive II, Sony PlayStation, PS2, Microsoft Xbox, Xbox 360.
http://freewaregames.forumotion.com/f1-freeware-games