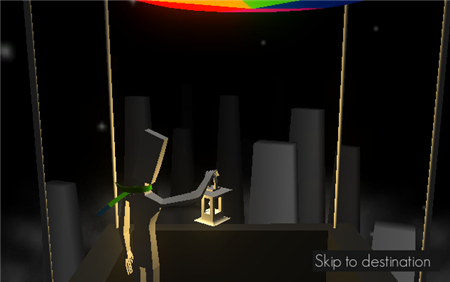 Balloon Diaspora is a small, quirky 3D point-and-click adventure freeware game with music by Oliver Blank. Explore a foreign culture, make new friends and discover what you need to do in your new surroundings. Interact with it's inhabitants and travel to different parts of the sparse new world and reach your goal.
Total play time is about 45 minutes with immersive music which suits this freeware game well. A unique and simple storyline which is easy to follow and to complete the game. If you have a spare hour up your sleeves, give it a try.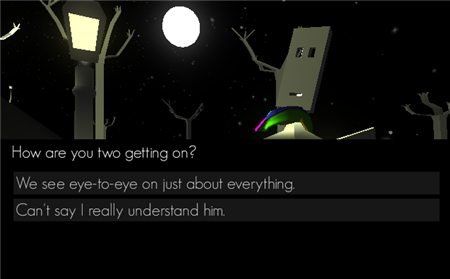 Controls
Mouse or touchpad
Game Information
Game author - Cardboard Computer
Game version - 1.0
Game created - 15/02/2011
File size - 57.8
File format - zip
Made with - Unity
Will play on - Mac and Windows
Homepage
http://cardboardcomputer.com
Game Download Page
http://cardboardcomputer.com/games/balloon-diaspora
_________________
Keep on gaming!
Consoles Currently Owned: Atari Lynx, Nintendo Gameboy Original, Gameboy Advance SP, Nintendo DSi, 3DS, Nintendo Wii, Micro Genius, Sega MegaDrive II, Sony PlayStation, PS2, Microsoft Xbox, Xbox 360.
http://freewaregames.forumotion.com/f1-freeware-games