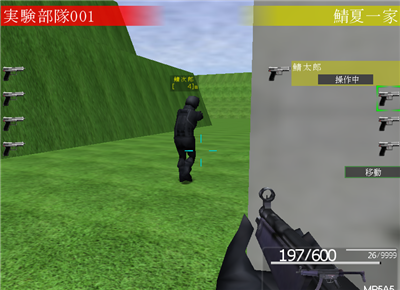 Saba (37mb, ver 1.5 made 21/02/2011, no install .zip) is a Japanese 3D stealth tactical type shooter. The games menu system is tricky to work out but once you do you can have some shooting fun. You start off at the target practice range course to get familiar with your players controls. Then it's off with your 3 CPU team mates to take out the other team of 4 CPU players that also want to take you out.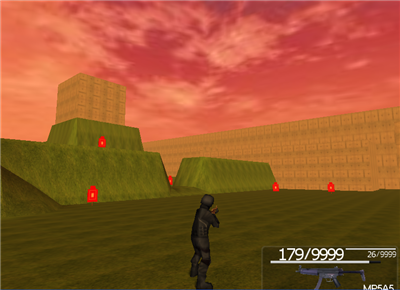 From what I've worked out so far, this game really does look promising. The game plays smooth in the short time I tested it without any problems with a detailed menu system even though I couldn't understand any of it. I could only unlock 2 maps, But from another screenshot online elsewhere, there should be at least 1 more map level, an inside factory/compound map. The maps are not big and designed on the modest size but still look ok. If you're into these types of games, you may get some enjoyment from this Japanese freeware offering.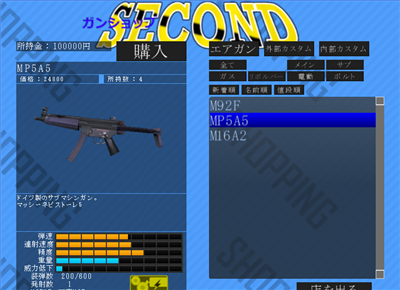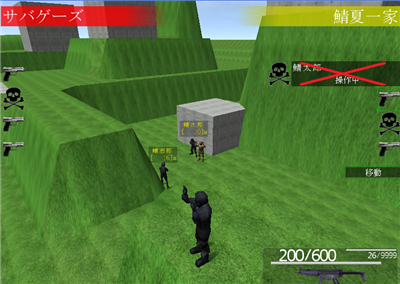 Controls
W,A,S,D keys - Movement (double tap to roll)
E key - Equipment, select weapon
R key - Reload
F key - View first person, target
Space bar - Move CPU team member to set position
Mouse/touch pad - view left, right, up, down
Mouse/touch pad left button - Fire
Mouse/touch pad right button - Sniper mode
Esc key - Pause
Requirements
DirectX9.0c
NET Framework Ver2.0
Game Download Page
Japanese Vector website
http://www.vector.co.jp/soft/dl/winnt/game/se482550.html
Click on the green Download Now button to download game.
_________________
Keep on gaming!
Consoles Currently Owned: Atari Lynx, Nintendo Gameboy Original, Gameboy Advance SP, Nintendo DSi, 3DS, Nintendo Wii, Micro Genius, Sega MegaDrive II, Sony PlayStation, PS2, Microsoft Xbox, Xbox 360.
http://freewaregames.forumotion.com/f1-freeware-games