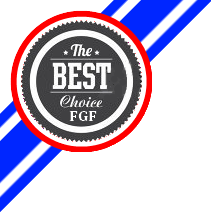 New Super Marisa Land - Marisa and the 6 Mushrooms (68mb, ver.1.10, no install .zip) is everything you would want to expect from a Super Mario Bros clone. This Japanese made freeware game is perfect for your games collection and playable for all ages. This game is definitely a keeper and a highly recommended download.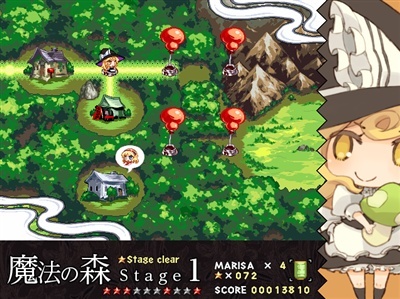 Marisa comes home with 6 different mushrooms but when she arrives they explode to all parts of her world. You as Marisa must find them all as well as collecting stars along the way while defeating all kinds of enemies. If you collect all the red stars in each level, you will play the bonus game. There are some alternative exits on levels. To help you there are mushroom power-ups or suits to wear. Each suit will give Marisa a different power to help her in her quest.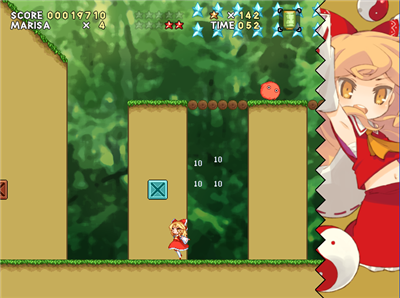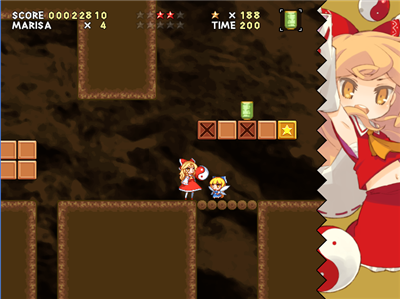 Controls
Arrow keys - Movement
Arrow key down - Slide down hills
Z key - Jump
X key - Shoot/hold down to run
C key - Release/use power shot
A key - Menu
Homepage
http://www.tasofro.net/6kinoko/index.html
Game Information Pages
http://touhou.wikia.com/wiki/New_Super_Marisa_Land (general game info)
http://touhou.wikia.com/wiki/New_Super_Marisa_Land:_Marisa_Forms (power-up suits)
Game Download
http://www.mediafire.com/view/6646i18o6xj2a8u/New_Super_Marisa_Land
_________________
Keep on gaming!
Consoles Currently Owned: Atari Lynx, Nintendo Gameboy Original, Gameboy Advance SP, Nintendo DSi, 3DS, Nintendo Wii, Micro Genius, Sega MegaDrive II, Sony PlayStation, PS2, Microsoft Xbox, Xbox 360.
http://freewaregames.forumotion.com/f1-freeware-games