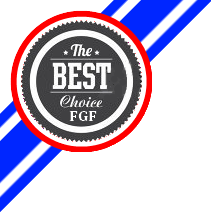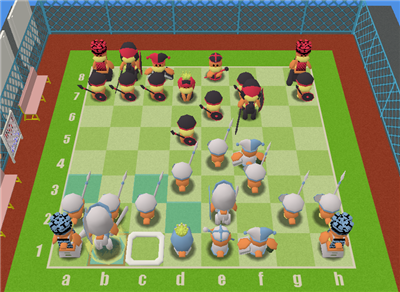 Kamo Chess (2.6mb, ver.2.08 no install .zip) is a great little Japanese chess game in the cute Japanese style that most of us know, love and expect. The game is in English and I was surprised to see the amount of options in this freeware game and how good it was while playing it tonight. The in game sound and music was ok but you may find that you will turn the music off after an hour or so.
Controls
Mouse or arrow keys and Z key to select
F1 - Default view of the 3D game board
F2 - Player top view of the 3D game board
F3 - Opponent top view of the 3D game board
F4 - Standard chess top down view
F5 - First person view from the selected chess piece
F6 - First person view of opponents pieces taken
F8 - Screen shot to the Kamo Chess game folder
On first playing I found that the CPU AI isn't the best but for the occasional chess player it will suffice. This freeware game has a bucket load of options to keep you amused and playing for days, maybe weeks. There's 2 game mode variants, normal and wild23. You can choose from 1 player versus CPU game, Kogamo, Magamo, and LAN game (untested). I have no idea what Kogamo and Magamo games are, they where no different to 1 player versus CPU. The options also have random play piece setup, placement of solid objects, delete play pieces and 3 different boards. There's 3 different chess piece sets to top it all off with the default Kamo style, Shogi Japanese tiles or Neko style Japanese cat play pieces. A truly nifty and thoughtful chess game that's worthy of a download.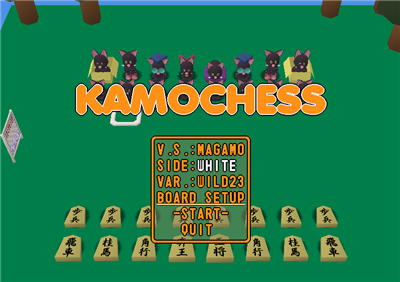 Homepage
http://elycnvs.digi2.jp
Download Page
Vector Japanese download website.
http://www.vector.co.jp/soft/dl/winnt/game/se499443.html
Click on the green Download Now button.
_________________
Keep on gaming!
Consoles Currently Owned: Atari Lynx, Nintendo Gameboy Original, Gameboy Advance SP, Nintendo DSi, 3DS, Nintendo Wii, Micro Genius, Sega MegaDrive II, Sony PlayStation, PS2, Microsoft Xbox, Xbox 360.
http://freewaregames.forumotion.com/f1-freeware-games