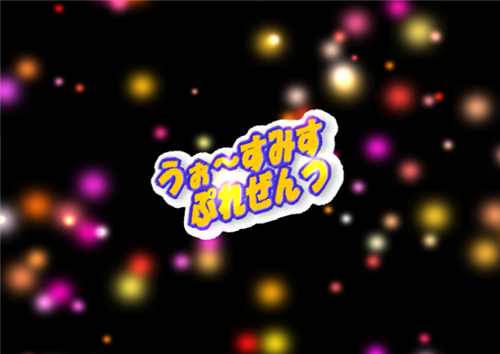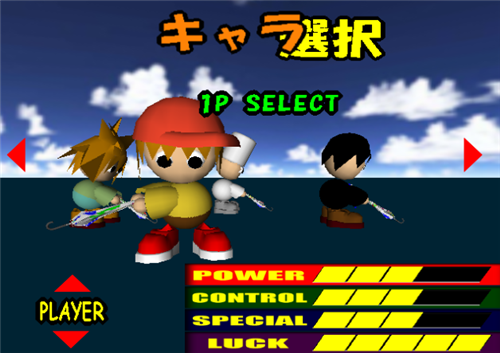 A nice little Japanese freeware game here. Hit your tin can with an umbrella. Although short on courses, 3 in total and they are very basic in gameplay, the game plays and looks very nice. Chunky, colourful 3D graphics, with a choice of 4 characters, 2 game modes (single course or all 3 courses) and up to 4 separate players, this game has a lot going for it but I wish there were more courses. The 3 courses are Train Station Stairs, Roadway Bridge and School Room. As nice as this game looks, it's harder than you might think.
Before you start your swing, maneuver your player left or right with the arrow keys for direction of shot then choose between a power shot or normal shot with the Shift key. To start your swing press the X key, press X key again when you have the desired power and press again once it reaches the start of the power bar (where it started from). Next is the angle of the shot which will start automatically after your power. Press the X key one final time to stop the angle of your shot. Dent your tin can too much and you will need a new one. You do not hit your tin can in to a hole, you hit it within a highlighted area. This freeware game will keep the mini golf gamers occupied for a couple of hours.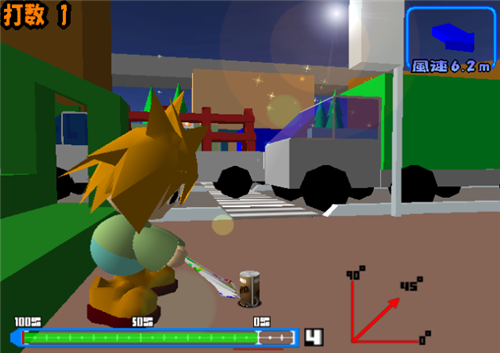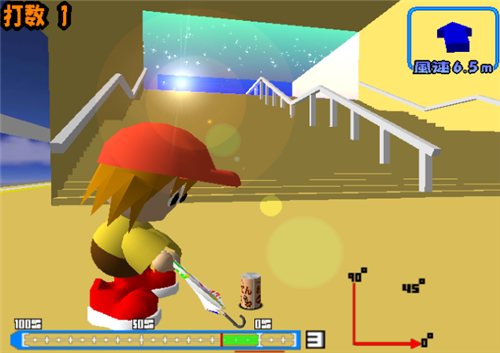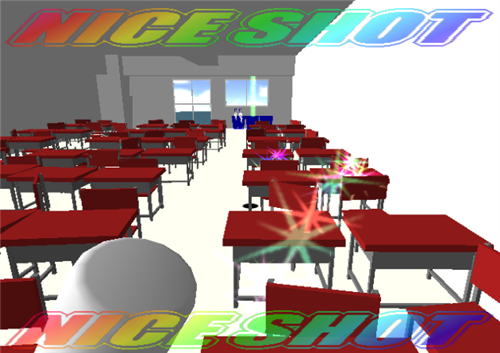 Controls
Arrow keys - Direction left and right, view up and down
I key - Zoom in view
O key - Zoom out view
Z key - swing, power, hit can, angle
X key - Back in game menu's
Shift key - Normal shot, power shot
Esc key - Exit game
Game Information
Game author - Yasuhiko Usui
Game version - 1.05
Game created - 26/07/2007
File size - 4.5mb
File format - zip
Made with - ?
Will play on - Most Windows systems
Game Download Page
Vector Japanese Free software website
http://www.vector.co.jp/soft/dl/winnt/game/se393304.html
Click on the green download button.
_________________
Keep on gaming!
Consoles Currently Owned: Atari Lynx, Nintendo Gameboy Original, Gameboy Advance SP, Nintendo DSi, 3DS, Nintendo Wii, Micro Genius, Sega MegaDrive II, Sony PlayStation, PS2, Microsoft Xbox, Xbox 360.
http://freewaregames.forumotion.com/f1-freeware-games