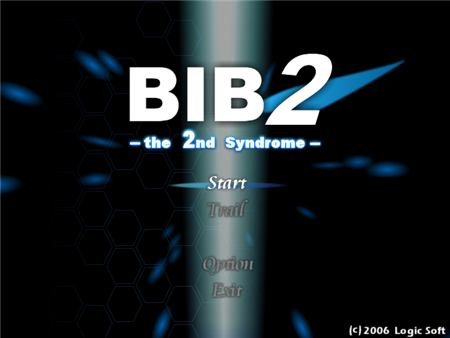 This is only a Boss shooter, nothing more but saying this it is a great little game with a download size of just over 2mb. It plays very well and each Boss has it's own unique fire power and moves that will keep you on your toes and make you strive for the highest scores each time. It's not just about shooting but knowing when to use your shield to block the incoming fire and at times it happens very quickly with almost no time to press your shield key. You will be rated at the end of each defeated Boss and will score more points for continuous hit combos, quickest time and more. Visually pleasing with it's 3D effects and the few game options which includes 2 gameplay styles. This Japanese freeware game should keep the SHMUP gamers happy for a while.
On inspection of the game music folder, it may be possible to add mp3 music, but don't quote me on that. I haven't tried it.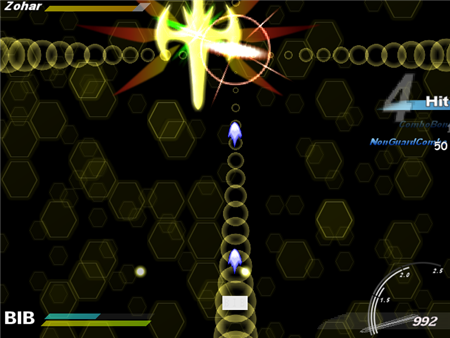 Controls
Arrow Keys - Movement
C key - Start game, shoot
X key - Shield
Game Information
Game author - Logic Soft
Game version - 1.02
Game created - 27/10/2006
File size - 2.17mb
File format - zip
Made with - ?
Will play on - Most Windows systems
Game Download Page
Vector Japanese free software website
http://www.vector.co.jp/soft/winnt/game/se406789.html
Click on the green download button.
_________________
Keep on gaming!
Consoles Currently Owned: Atari Lynx, Nintendo Gameboy Original, Gameboy Advance SP, Nintendo DSi, 3DS, Nintendo Wii, Micro Genius, Sega MegaDrive II, Sony PlayStation, PS2, Microsoft Xbox, Xbox 360.
http://freewaregames.forumotion.com/f1-freeware-games