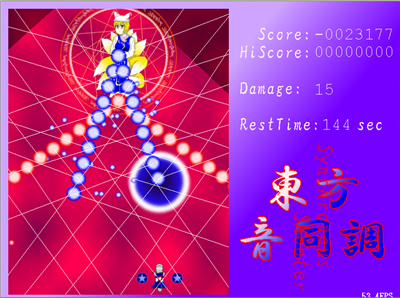 A very simple freeware game called Synchronous Shooter (Necro-Fantasy) where you have 215 seconds to dodge the bullets, that's it. Try to get a highest score and don't be surprised if you get a negative score. A rather large file size for such a basic game and I doubt this will be very popular or last long on anyone's hard drive.
Controls
Z key - Start game
Arrow keys - Movement
Left Shift key - ?
To exit the game, close the game window
Game Information
Game author - N.M
Game version - 1.00
Game created - 17/02/ 2015
File size - 57.5mb
File format - zip
Will play on - Most Windows systems
Homepage
The game download links are under each screenshot
http://nmsgameproject.web.fc2.com/#touhouondoutyou
On the game developers game page there's also a few more freeware games. Magic and Bullet which is actually a better alternative to Synchronous Shooter and a 17mb file download. Z key to shoot, X key for bombs.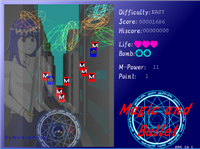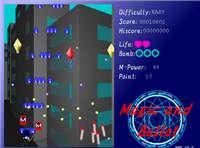 I wanna be the 3D is a nice and simple 3D maze shooter type game, 24.3mb. Avoid the sharp pointy cones. Z key to shoot, Left Shift key to jump, S key and arrow keys for stationary 3D view of surroundings. I couldn't get out of the first room, not really sure what you need to do. Maybe you can work it out.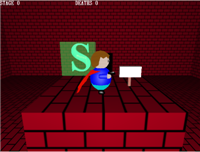 Cycle Puzzle is a small, short , timed match the colour puzzle game, 1.58mb. You have 60 seconds to get the highest score. Use your arrow keys and Z & X keys to rotate coloured sphere's.
_________________
Keep on gaming!
Consoles Currently Owned: Atari Lynx, Nintendo Gameboy Original, Gameboy Advance SP, Nintendo DSi, 3DS, Nintendo Wii, Micro Genius, Sega MegaDrive II, Sony PlayStation, PS2, Microsoft Xbox, Xbox 360.
http://freewaregames.forumotion.com/f1-freeware-games