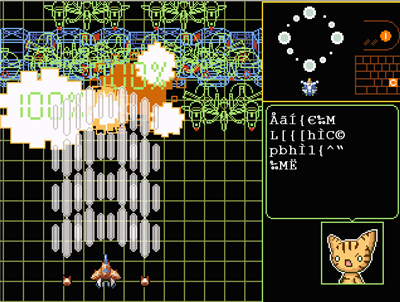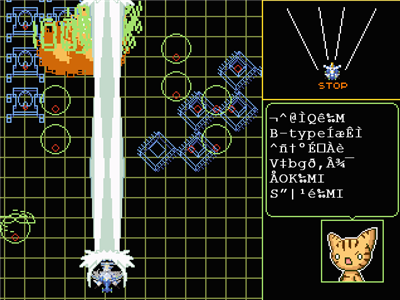 This Japanese freeware SHMUP game is ok. It has retro style graphics and reasonable gameplay. You have 2 choices of ships each having 3 types of weapons, 3 game difficulties and of each of these having 7 levels of shooting action interdependently or an 8th level to play them all together. While playing you will unlock character info which can be viewed from the game menu but is in Japanese. Now while playing I did notice the gameplay to slow down while shooting, weather this is part of the game I'm not sure. For under 4mb it's an ok shooter, you may get some enjoyment from it.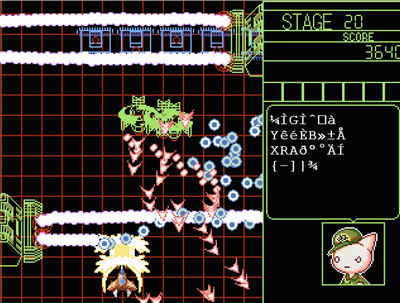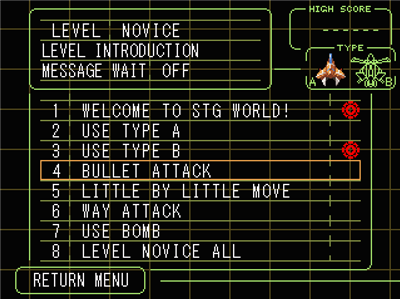 Controls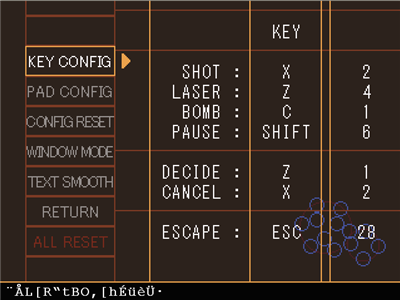 Game Information
Game author - Recpix
Game version - 1.03
Game created - 22/02/2015
File size - 3.3mb
File format - zip
Will play on - Windows XP/VISTA 32bit/VISTA 64bit/7 32bit/7 64bit/8 32bit/8 64bit
Homepage
Download link under the screenshot
http://www.geocities.jp/recpix
Game Download Page
FreeM Japanese free games website
http://www.freem.ne.jp/win/game/8572
_________________
Keep on gaming!
Consoles Currently Owned: Atari Lynx, Nintendo Gameboy Original, Gameboy Advance SP, Nintendo DSi, 3DS, Nintendo Wii, Micro Genius, Sega MegaDrive II, Sony PlayStation, PS2, Microsoft Xbox, Xbox 360.
http://freewaregames.forumotion.com/f1-freeware-games