Gekidan Wings is a tricky Japanese shoot'em up. Shoot your way through the levels while being attacked by land, sea, air and space. Retro style gameplay with the usual waves of enemies. You will find that you'll get trapped in the spray of fire but one unique feature is the 2 helper ships either side of your main ship that you can alter the direction of fire. Not a keeper for me but I'm sure the SHMUP fanatic will get some enjoyment from it.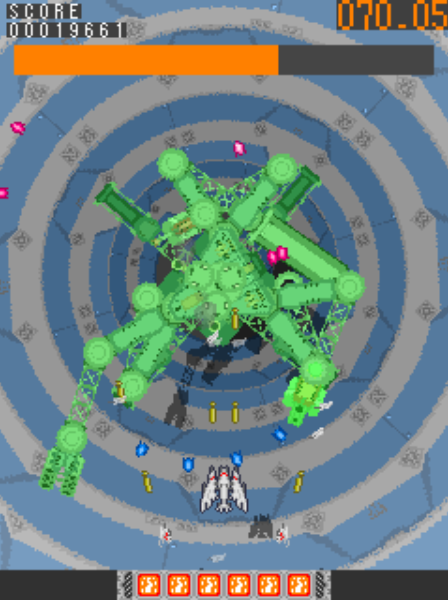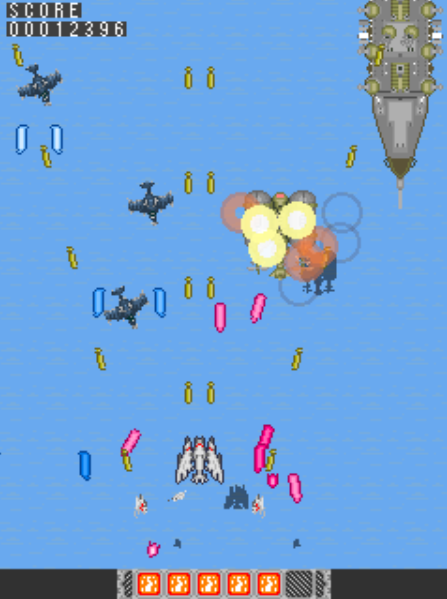 Controls
Arrow keys - Movement
Z key - Fire
X key - Bombs
C key - Alter fire direction of the smaller helper side ships
Enter key - Fullscreen, micro window mode
Esc key - Exit game
Game Information
File size - 31.9mb
File format - zip
Game version - 1.00
Game created - 18/02/2015
Made with - Shooting Game Builder
Will play on - Win XP/VISTA 32bit/VISTA 64bit/7 32bit/7 64bit/8 32bit/8 64bit
Game Download Page
FreeM Japanese Free Games website
http://www.freem.ne.jp/win/game/8543
_________________
Keep on gaming!
Consoles Currently Owned: Atari Lynx, Nintendo Gameboy Original, Gameboy Advance SP, Nintendo DSi, 3DS, Nintendo Wii, Micro Genius, Sega MegaDrive II, Sony PlayStation, PS2, Microsoft Xbox, Xbox 360.
http://freewaregames.forumotion.com/f1-freeware-games