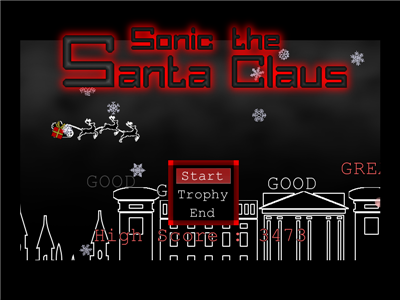 Christmas comes but once a year... Well Christmas will be here again in a couple of months and the other day I stumbled across this short and sweet Santa Clause game. You have 1 minute to deliver as many presents to as many buildings as possible for a high score. You will need to do this quickly and also travel as far as you can within the time limit. An ok freeware game, just wished it had more to offer. A good coffee break game over the Christmas holidays.
The game file is called "presents for you" (3.93mb ver1.0 made 15/12/2013, no install .zip) and should play on most Windows systems.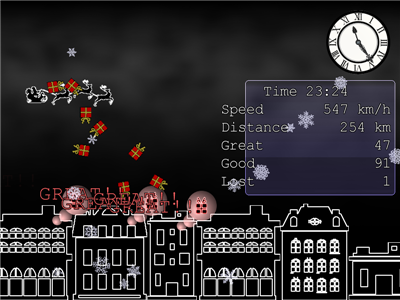 Controls
Arrow keys - Reindeer sleigh movement (Right - speed, Left - brake, Up - higher, Down - lower)
Z key - Drop presents
Homepage
Japanese website
http://higesusk.blog.fc2.com
Game Download Page
FreeM Japanese game website
http://www.freem.ne.jp/dl/win/5960
_________________
Keep on gaming!
Consoles Currently Owned: Atari Lynx, Nintendo Gameboy Original, Gameboy Advance SP, Nintendo DSi, 3DS, Nintendo Wii, Micro Genius, Sega MegaDrive II, Sony PlayStation, PS2, Microsoft Xbox, Xbox 360.
http://freewaregames.forumotion.com/f1-freeware-games