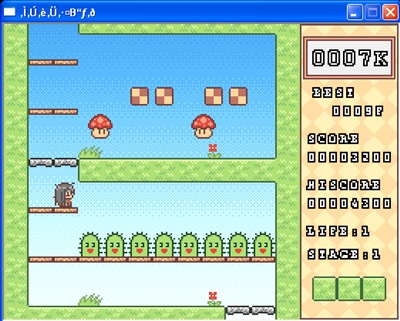 Noborimasu (73.6mb ver1.0 made 08/10/2014, no install .zip) is a small and fun playformer in 8bit style that plays in a small window. It brings back memories of Super Mario Bros. in it's gameplay and simple game design and graphics. Catchy in-game music and easy game controls will have you hooked on trying to complete each level tower by progressing upwards. Collect the spinning boxes for points and avoid enemies as you only have 3 lives.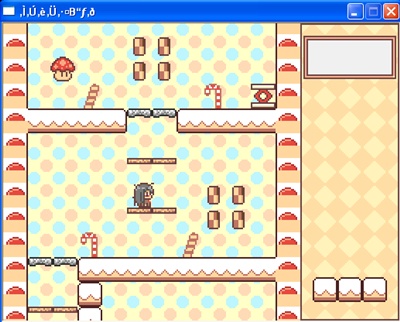 As simple as this freeware game looks, it a difficult challenge I must say. Precise jumping and character placement is the key and not collecting all the boxes is a must, as tempting as they seem. Don't be greedy if you wish to complete the towers. You can eliminate some enemies by jumping on them once and twice for some. Avoid spiky things and electricity. I was playing this for some time between pulling my hair out and trying to finish a handful of towers. If you like simple platformers then give it a go, you'll either love it or hate it.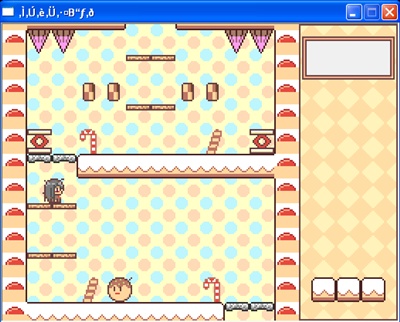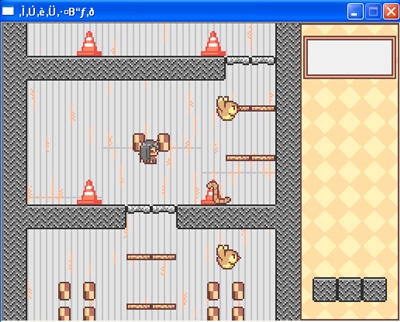 This freeware game should play on most Windows systems.
Controls
Arrow keys left and right - Movement left and right
Arrow key down - Drop down through some platforms
Z key - Jump
X key - Walk slightly faster for longer jumps. Hold X, move, release then quickly press Z to jump.
Esc key - Exit game
Game Download Page
Freem Japanese games website
http://www.freem.ne.jp/dl/win/7653
_________________
Keep on gaming!
Consoles Currently Owned: Atari Lynx, Nintendo Gameboy Original, Gameboy Advance SP, Nintendo DSi, 3DS, Nintendo Wii, Micro Genius, Sega MegaDrive II, Sony PlayStation, PS2, Microsoft Xbox, Xbox 360.
http://freewaregames.forumotion.com/f1-freeware-games