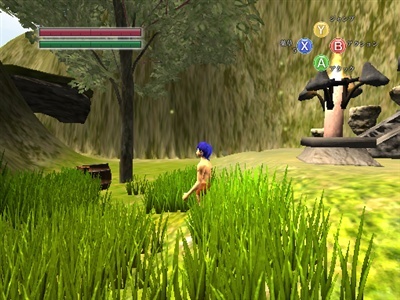 Lost Nose (124mb ver1.02 made by rightkamo 06/09/2014, no install .zip) is a nice Japanese 3D RPG. The games menu system is in Japanese but that's only a small inconvenience, there doesn't seem to be a story line. The game does have an auto game save feature. Battle strange monsters in a visual appealing 3D world. Search for hidden treasures and objects that will help you in your quest.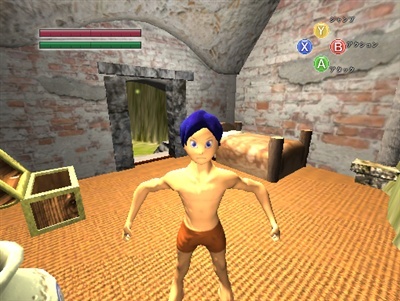 This freeware game should play on most Windows systems with at least 1gb RAM and a decent 3D graphics card. I've only recently downloaded this game tonight and still playing it. I think I have most of the controls mentioned correctly but if I haven't, my apologies for that

Recommended Requirements
CPU intel(R) corei3 2100 3.10GHz AMD(R) A8 3870K 3.0GHz
4 GB RAM
GPU NVIDIA(R) GeForce(R) GTX465, ATI RadeonTM HD 6870
DirectX 9.0c
Controls
Preferably played with an Xbox controller
Keys are configurable
W key - Move forward
A key - Move left
D key - Move right
S key - Move backwards
Spacebar - Jump
Enter key - Start game, action, pick up
Right Shift Key - Attack
Left Shift key - Shield defend
Function key - ?
Arrow keys - Alter camera view (also helps with movement when playing with keyboard)
F12 key - ?
Esc key - Exit game menu system
F1 key - Graphic User Interface (GUI)
Homepage
Japanese blog
http://rightkamo.blog21.fc2.com
Game Download Page
Japanese games website
http://www.freem.ne.jp/dl/win/7457
_________________
Keep on gaming!
Consoles Currently Owned: Atari Lynx, Nintendo Gameboy Original, Gameboy Advance SP, Nintendo DSi, 3DS, Nintendo Wii, Micro Genius, Sega MegaDrive II, Sony PlayStation, PS2, Microsoft Xbox, Xbox 360.
http://freewaregames.forumotion.com/f1-freeware-games