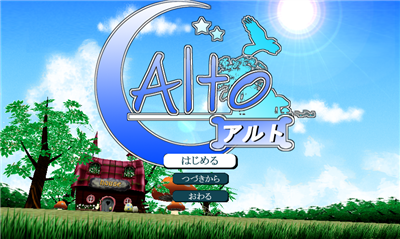 Alto (18.6mb ver1.0 made 12/11/2013, no install .zip) is a very nice 3D scrolling action platformer. While defeating enemies and some Bosses, you'll pickup crystals, extra powers and hearts for your health. With your punching powers you also have special powers that you can pickup during gameplay and learned skills which will help you in your quest. This freeware game is in Japanese and has a small storyline at the start and also Japanese in-game menu screen but this does not hinder gameplay at all. This game should appeal to most gamers and is easy to play and suitable for most Windows systems even with an onboard Intel graphics card.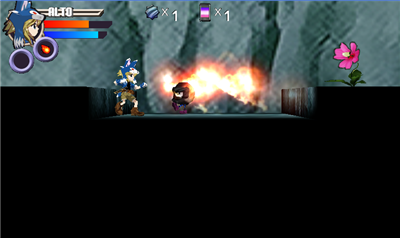 Controls
Arrow keys left right - Move left right
Arrow key up - Jump, for double jump press twice
Z key - Punch, combo punch
X key - Fire
V key - In-game menu
Esc key - Exit game
Homepage
http://toarutsnc.ciao.jp/sou/hp1.html
Game Download Page
Vector Japanese website
http://www.vector.co.jp/soft/dl/winnt/game/se504708.html
Click on the green Download Now button to download the game.
_________________
Keep on gaming!
Consoles Currently Owned: Atari Lynx, Nintendo Gameboy Original, Gameboy Advance SP, Nintendo DSi, 3DS, Nintendo Wii, Micro Genius, Sega MegaDrive II, Sony PlayStation, PS2, Microsoft Xbox, Xbox 360.
http://freewaregames.forumotion.com/f1-freeware-games