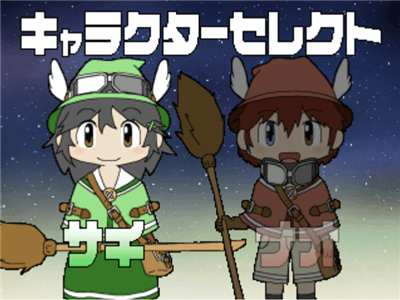 Magical Stroke (18.4mb ver1.31 made 25/11/2013, no install .zip) is a fun and enjoyable Japanese Brickball Arkanoid clone. Easy gameplay with catchy music and colourful brick graphics make this freeware game suitable for everyone. The game is in English with 2 characters to choose from, level select (once played), time bonus, multi-ball, combo scoring and game continues. This game has heaps of replay value and will keep everyone entertained even if it's on your coffee break. Collect the jewels for your extra multi-ball and eliminate all coloured blocks to advance. The levels don't take long to complete and you can resume game stages any time to try and beat you time and score.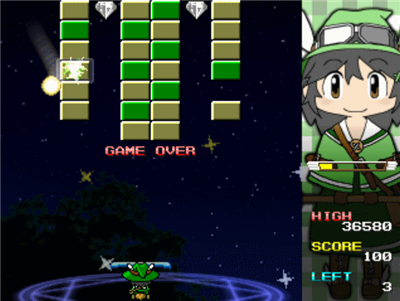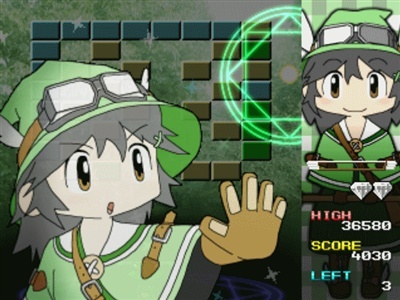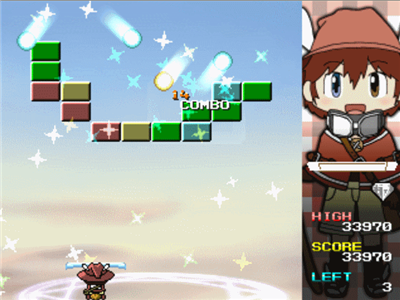 Controls
Arrow keys left right - Move left right
Z key - Speed up ball
X key - Release extra ball/s (once you've collected jewels)
C key - Cast spell
V key - Pause game
Esc key - Exit game to game menu screen
Homepage
http://www.geocities.jp/yyhsphp
Game Download Page
http://dev.onionsoft.net/seed/info.ax?id=361
Click on the black button to download the game.
_________________
Keep on gaming!
Consoles Currently Owned: Atari Lynx, Nintendo Gameboy Original, Gameboy Advance SP, Nintendo DSi, 3DS, Nintendo Wii, Micro Genius, Sega MegaDrive II, Sony PlayStation, PS2, Microsoft Xbox, Xbox 360.
http://freewaregames.forumotion.com/f1-freeware-games