Flower Tales (20mb ver1.2 made 01/11/2010 by Crystal Light Stage, no install .zip) is a short, cute and colourful Japanese 3D role playing adventure game in typical Japanese game style. You start off as a winged insect and you are magically transformed in to a young lady who must complete her quest.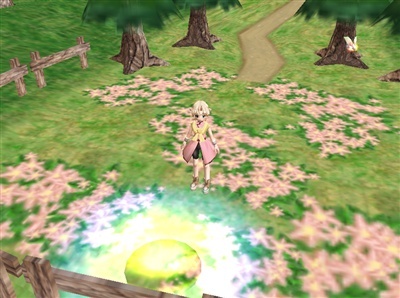 The quest you'll need to work out for yourself as it's in Japanese. Apart from this it's a wonderful brightly coloured world if a little small, that you must explore, interact and complete your chosen quest. As far as Japanese quests go, they're all much about the same. Defeat nasty enemies to retrieve item/s of value. Try and complete the game to find out.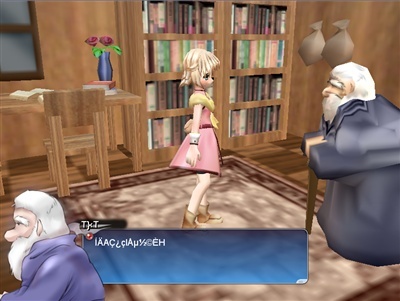 This game won gold in the Japanese HSP gaming competition and should play on most Windows systems with a basic 3D card. This freeware game has great visuals, music and sound suitable for all ages, even if we don't understand the storyline.
Controls
Arrow keys - Movement
Z key - Talk, look at item, select
X key - Game menu, cancel
Esc key - Exit game
Homepage
http://hp.vector.co.jp/authors/VA029904
Game Page
http://hp.vector.co.jp/authors/VA029904/flowertales/index.htm
The game download is the 5th button and is a direct download link. It will take you to the Japanese Vector software site.
Game Download Page
http://www.vector.co.jp/download/file/winnt/game/fh534480.html
_________________
Keep on gaming!
Consoles Currently Owned: Atari Lynx, Nintendo Gameboy Original, Gameboy Advance SP, Nintendo DSi, 3DS, Nintendo Wii, Micro Genius, Sega MegaDrive II, Sony PlayStation, PS2, Microsoft Xbox, Xbox 360.
http://freewaregames.forumotion.com/f1-freeware-games