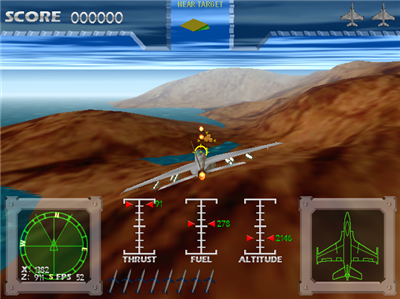 The Ocean Battle (3.28mb, made by Hiro in 2001, no install .lzh) is a very nice Japanese made 3D flight sim jet fighter with multiple missions and jet fighters for each mission. Take out the enemy jet fighters with your guns or missiles but be careful how you use your missiles, you have a limited amount but you can attack ground base ammo dumps for more missiles, plane repairs and shot power ups.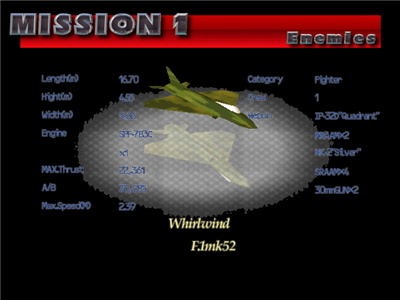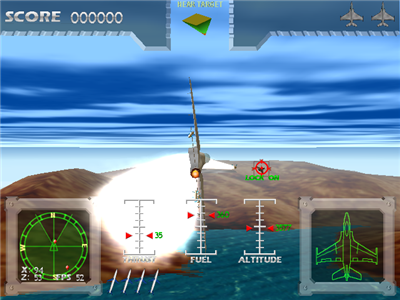 Good flight controls and air to air and air to ground battles. What else awaits you on your flight missions?
This game should play on most Windows PC's.
Controls
Enter key - Start game
Arrow keys - Movement
A key - Thrust up
Z key - Thrust down
Space bar - Fire guns
M key - Missile (Lock on to plane first)
Q key - Radar map on
W key - Radar map off
Esc key - Exit game
Homepage
http://www.tim.hi-ho.ne.jp/y-hirota/index_pc.html
Scroll down the left hand side of the page for the game download link.
_________________
Keep on gaming!
Consoles Currently Owned: Atari Lynx, Nintendo Gameboy Original, Gameboy Advance SP, Nintendo DSi, 3DS, Nintendo Wii, Micro Genius, Sega MegaDrive II, Sony PlayStation, PS2, Microsoft Xbox, Xbox 360.
http://freewaregames.forumotion.com/f1-freeware-games