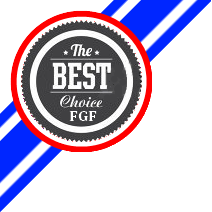 Territory The Mountain Men (73.2mb, install .exe) is another great 3D game made by Rod Fisher. I didn't realise this was a timed game while playing as I spent most of my time trying to explore certain areas while on foot. Great gameplay and action scenes with casual exploration set in the upper Missouri area. Trap, shoot and trade your way to victory.
It's the old west once again in the early 19th century. You start off in a canoe and you need to trade with friendly American Indians with the newly established Trading Post. Along your journey you will encounter friendly and not so friendly people as well as some wild animals, so have your six shooter ready for action. The aim of the game is to beat your rival traders operating in the area.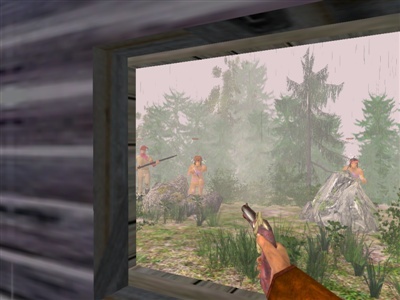 I must say, as much as I liked the game, I only wished there was more exploration on the land and in the mountainous areas. I did get stuck within the game in a couple of places but apart from that, this freeware game was a blast, very unique as most of Rod Fisher's games are. A highly recommended game download.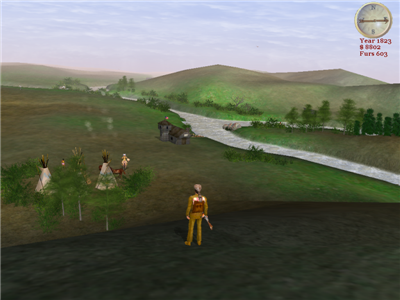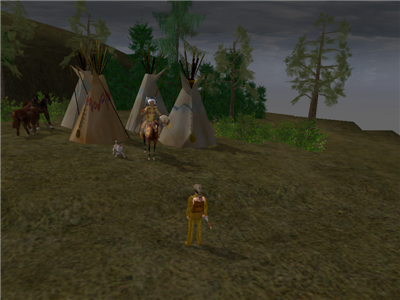 Minimum Requirements
Windows 2000, XP, Vista (possible more)
P4,2+Ghz
500mb Ram
128mb graphics card
200mb HD space
Direct X 9.0c
Controls
Mouse or arrow keys - Movement
Enter key - Toggles the taskbar
H key - Toggles hints
Homepage
http://www.atticgamez.com
Game Page & Download
http://www.atticgamez.com/Page2.html
Game Walkthrough Guide
http://www.atticgamez.com/files/Download/Territory_walkthru.txt
_________________
Keep on gaming!
Consoles Currently Owned: Atari Lynx, Nintendo Gameboy Original, Gameboy Advance SP, Nintendo DSi, 3DS, Nintendo Wii, Micro Genius, Sega MegaDrive II, Sony PlayStation, PS2, Microsoft Xbox, Xbox 360.
http://freewaregames.forumotion.com/f1-freeware-games