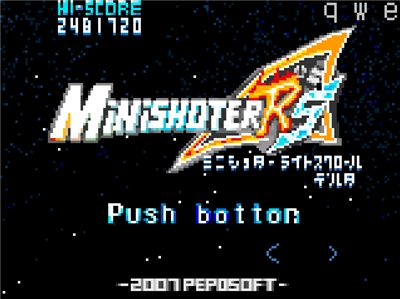 MiniShoter RS Delta (8.1mb, made 2007 by Peposoft, no install .zip) is by far the smallest SHMUP I've ever encountered. This is a typical Japanese scrolling shoot'em up but on a very small playing screen window. Luckily you can enlarge this ridiculously small window to a playable view size and get some enjoyment from it. Full on shooting action with good solid Bosses with a total of 17 stages, level ups, bonus ships to collect, 3 difficulty settings, Boss mode and a stage continue feature. Nice one!
When you start your first game, press the E key to enlarge your game window.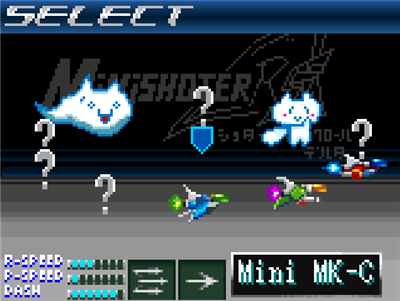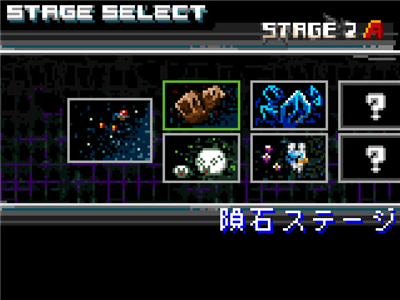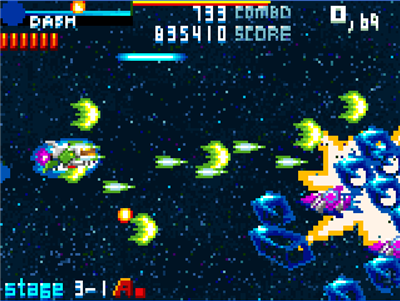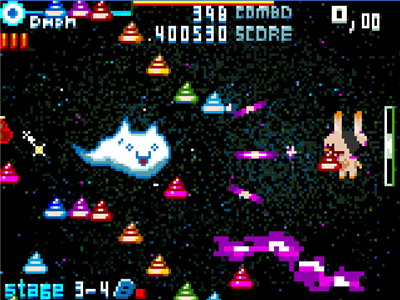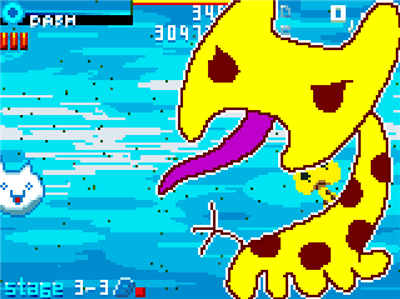 Controls
Arrow keys - Movement
Z key - Shoot
X key - ?
E key - Enlarge window size
W key - Decrease window size
Esc key - Exit game
There is a Dash gauge but I haven't worked out where that key is, as well as the X key, unsure on that one. As with most Japanese SHMUP games, the standard keys for shooting are the Z and X keys and occasionally the C key.
Homepage
Japanese website
http://www.peposoft.com
Game Download Page
Japanese website
http://www.freem.ne.jp/dl/win/1619
Click on the first link to download the game.
_________________
Keep on gaming!
Consoles Currently Owned: Atari Lynx, Nintendo Gameboy Original, Gameboy Advance SP, Nintendo DSi, 3DS, Nintendo Wii, Micro Genius, Sega MegaDrive II, Sony PlayStation, PS2, Microsoft Xbox, Xbox 360.
http://freewaregames.forumotion.com/f1-freeware-games