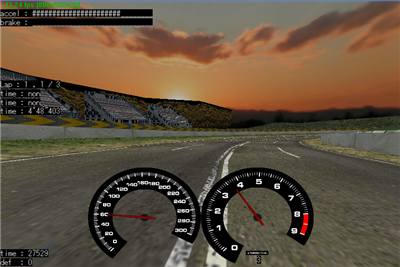 R Release 221 (11.2mb, ver 1.2 made 16/09/2007, no install .zip) is an above average and decent Japanese racing simulation. There's 13 cars to choose from and 1 track with an option to play a LAN game. The 3D graphics are very good for when it was made and car driving physics are ok except for when you hit a track barrier and then it's like being in a pinball machine.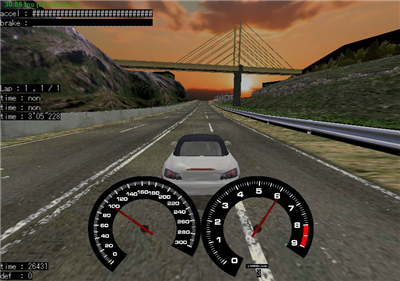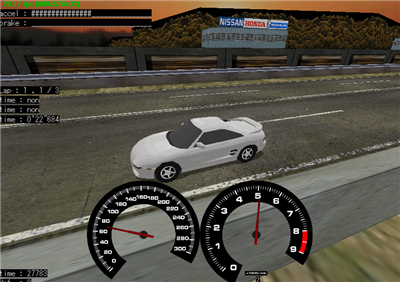 This game could definitely use a couple more tracks to race on. Also with most Japanese games the menu system is unreadable so you'll need to bumble your way through it. This is yet another racing game that sits in the middle of all the others, it's good but not great.
I just tried LAN game but I don't think the servers are available any more with the in-game configuration so all you can do is a test drive around the track with the 13 different cars. Why, why, why?! This game could have been so much more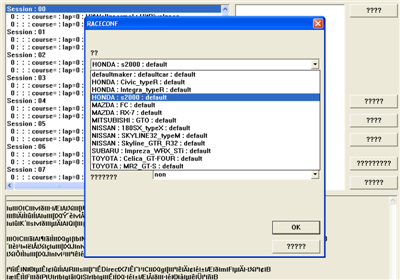 Controls
V key - Accelerate
C key - Brake
B key - View
Z key - Rear view
N key - Onscreen gauges on/off
Arrow key left and right - Steer left and right
Arrow key up - Gear up
Arrow key down - Gear down
F1 key - Game version number
F2 key - Screen resolution, graphics mode
Game Download Page
Japanese Vector website
http://www.vector.co.jp/soft/dl/win95/game/se259007.html
Click on the green Download Now button to download the game.
_________________
Keep on gaming!
Consoles Currently Owned: Atari Lynx, Nintendo Gameboy Original, Gameboy Advance SP, Nintendo DSi, 3DS, Nintendo Wii, Micro Genius, Sega MegaDrive II, Sony PlayStation, PS2, Microsoft Xbox, Xbox 360.
http://freewaregames.forumotion.com/f1-freeware-games