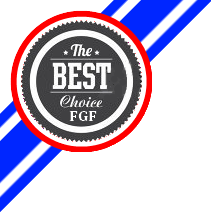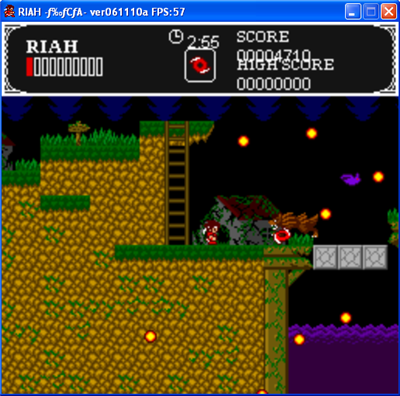 Riah (5mb, ver.070726a made by VeLTiNA & TEACUBEiTeam Folioj 01/12/2006, no install .zip) is a great little Japanese freeware hack and slash platform game that plays in a small window. As soon as the game started it reminded me of Ghosts and Goblins. Even though the graphics look aged, the gameplay, sound effects and music are top notch. Keep in mind that it's 8 years old and counting.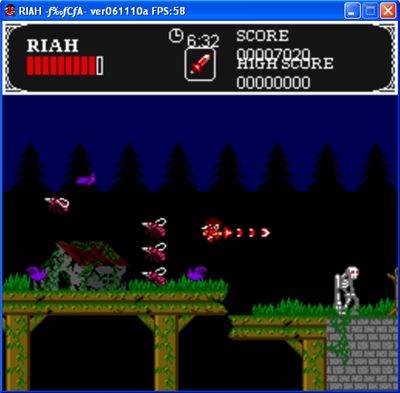 Battle your way through each stage with 4 weapons, a long sword, throwing daggers, bladed disc and a battle axe. Apart from the long sword, all the other weapons have various strengths and range. The longer you hold down your attack button, the more range you'll get from them. Everything about this game works perfectly and is a definite download. My only gripe was with some weapons there is a slight delay in attacking but this is not a bug, it's part of the game and it will catch you out in the heat of the battle, call it reaction time. Apart from that it's still 2 thumbs up from me.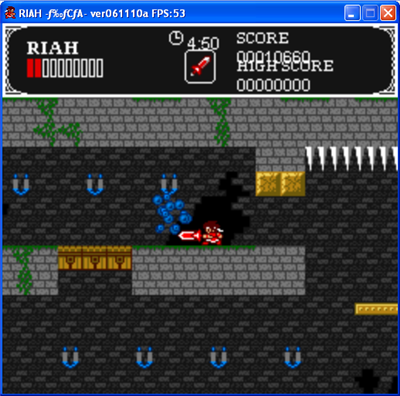 Requirements
Any Windows OS should play this game.
Controls
Z key - Attack
X key - Jump (press twice for double jump)
C key - Weapon select
Homepage
http://veltina.s53.xrea.com/index.html
Game Download Page
Japanese website
http://veltina.s53.xrea.com/riah/index.html
http://www.vector.co.jp/soft/dl/win95/game/se417134.html Vector Japanese website
_________________
Keep on gaming!
Consoles Currently Owned: Atari Lynx, Nintendo Gameboy Original, Gameboy Advance SP, Nintendo DSi, 3DS, Nintendo Wii, Micro Genius, Sega MegaDrive II, Sony PlayStation, PS2, Microsoft Xbox, Xbox 360.
http://freewaregames.forumotion.com/f1-freeware-games