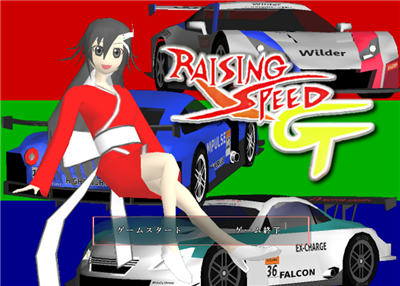 Raising Speed GT (27.6mb, released 23/04/2014, no install .zip) is an ok Japanese arcade racing sim but it does have a few problems. There are 2 modes of play, Grand Prix and Time Attack. Grand Prix seems like a Time Trial starting off with 70 seconds limit and counts down and you need to complete laps before time runs out however this time is not correct, it's more like 140 seconds. In Time Attack you need to complete your race as quick as you can for lap records and race records but it's not possible to enter your name. The game seems to lag in certain spots around each circuit and if you crash, you'll receive car damage but the damage visuals is limited to dents all over your car even if it's a minor crash. If you find the game running slow in certain spots, just reduce the size of the game window that it's playing in.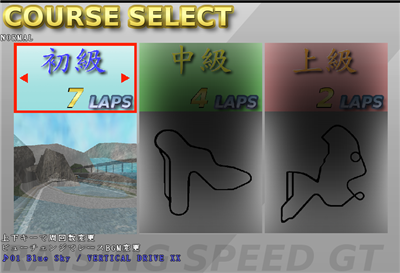 Having pointed out some of the bad points, there are some good things about it. The graphics, while looking a little dated are not bad. You have a choice of 3 GT style cars which look good but they only have automatic gearboxes. A choice of a manual gearbox would've been a nice touch. The handling of the cars are not great with heaps of under-steer and the braking isn't any better but, you can get all 3 cars to drift around corners. If you do it right you can drift perfectly while smoking the tires and laying rubber on the track. There is in-game music and sound effects for the cars but and car sound effects are difficult to hear if at all and there's no option to change the sound levels which also would've been nice. You race nobody but yourself and a few AI computer cars to race against would definitely enhance the racing experience but I don't think this game could've handled it and only slowed the game down more. It doesn't seem like the game has been optimised. There's also no way to exit to the menu screen until either your time runs out or you finish your race. I do like my racing games and I have played a lot worse but I just wished this game was a little more polished.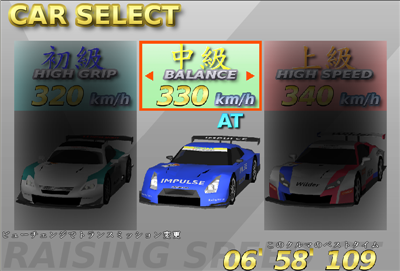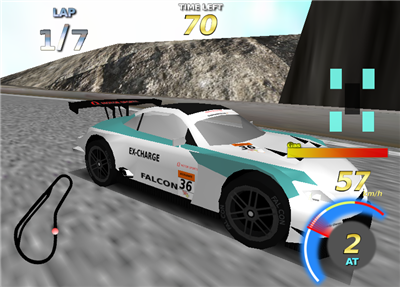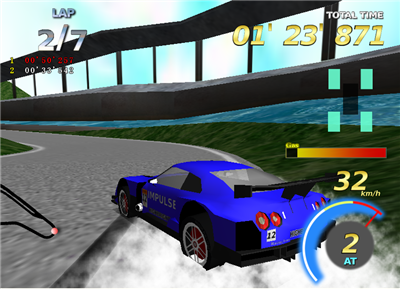 From the game developers website I'd say that this was the first attempt at a racing sim and are now offering it for free as they have another similar looking racing game that they are selling which looks much better. If they finished off some of the problems in the first game and added a few vital features that it really does need, this game could've been so much better and popular which would promote many more sales for their other game.
Controls
Arrow keys left and right - Steer car left and right
X key - Accelerate
Z key - Brake
A key - View (2 different views, bumper cam and 3rd person)
Homepage
http://acceleratekaraage.web.fc2.com/
Game Download Page
Japanese website
http://www.freem.ne.jp/dl/win/6733
Click on the first link to download the game.
_________________
Keep on gaming!
Consoles Currently Owned: Atari Lynx, Nintendo Gameboy Original, Gameboy Advance SP, Nintendo DSi, 3DS, Nintendo Wii, Micro Genius, Sega MegaDrive II, Sony PlayStation, PS2, Microsoft Xbox, Xbox 360.
http://freewaregames.forumotion.com/f1-freeware-games