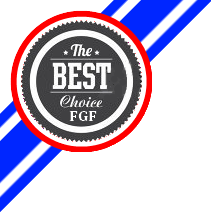 Flow is a great imaginative online game that has been around for some years and I did review this at another freeware gaming site back then and decided to do a small review here. Imagine being a microscopic organism in a surreal biosphere. Eat or be eaten in this fun and easy online freeware game. Seek out other life forms to grow and transform. Travel deeper into your microscopic world to evolve into something out of this world. Immerse yourself in this in this top notch atmospheric game that will last for hours. Once you have evolved you will start the game again as another different organism. A truly engrossing game with heaps of replay value.
This was part of Jenova Chen's thesis research, flOw inherits an embedded design of active DDA (dynamic difficulty adjustment), players with differing skill levels can intuitively customize their experiences in the zone and enjoy the game at their own pace. It's worth while to check out one of their other games
Cloud
.
Although this is an online game there is a link to download the game straight to your hard drive to play offline when ever you choose.
Homepage
http://thatgamecompany.com
Game Page
http://interactive.usc.edu/projects/cloud/flowing
_________________
Keep on gaming!
Consoles Currently Owned: Atari Lynx, Nintendo Gameboy Original, Gameboy Advance SP, Nintendo DSi, 3DS, Nintendo Wii, Micro Genius, Sega MegaDrive II, Sony PlayStation, PS2, Microsoft Xbox, Xbox 360.
http://freewaregames.forumotion.com/f1-freeware-games